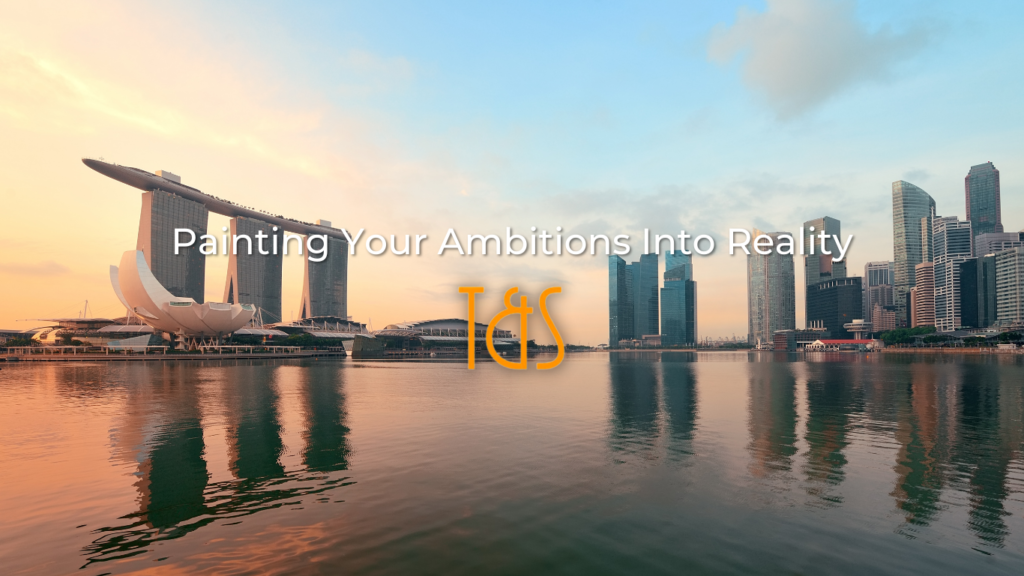 T & S Engineering Construction Pte Ltd is incorporated since 2006 to provide Painting Facilities Solutions to various industries
Many other companies like Paint Makers, Main Contractors they sub-contract their jobs and other, re-painting work to us because they appreciate our quality services of high calibre to their client as well as ours' no matter how big or small the job.
We pay attention to the smallest of details and get to know as well as understand the client's needs and requirements. Furthermore, we give our customers consistent performance in every aspect of our operations.
Our vision is to provide excellent quality service at a quality price. Our objective as a growing company is to carry out all work with the highest standards, meeting clients' expectations, budgets and deliver projects on schedule. With this vision, diligence, commitment and integrity, we will continue to play an important role in the industry.
Our achievements are credited to the loyalty and strong support of our clients, main contractors, suppliers that recognized T & S Engineering Construction Pte Ltd continuous quality management and the commitment. 
Our Specialisation and Expertise
All
Applied Materials
Temasek Junior College
Casa Merah Condo
National Stadium Sports hub
One Dasun Residences
The Clearwater Condo